Hello again.
So my skin is really sensitive and dry, the only liquid foundations I've found I can use without breaking out so far are Revlon colorstay and the...dermabreath or whatever it is one. I've tried Bare escentuals and it broke me out, pretty sure it was the bismuth oxychloride, and now I've got Lily Lolo and I LOVE it!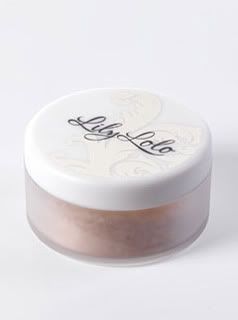 I got the Blondie foundation (loose mineral) and it matches really well to my skin tone, it's free from harsh chemicals and is so perfect for my skin! It's so awesome that it actually makes my skin better, if I have any break outs from anything, it will cover them and when I take it off at night they'll be smaller. Good Lord, I love this stuff.
The coverage is great, it's pretty much light to full because you can just put a very small amount on or build it up to full, and it doesn't take much to get to full coverage. It looks really natural too, like your skin is actually perfect.
I've ordered some of the concealers (Blondie cover up, Peepo and Nude cover up) and I can't wait for them to get here!
The shipping is amazing, it's $7.80 and it took about a week and a half to get from the UK to Australia, awesome.
Incase you didn't notice, I love it and you should go buy some.